Fascination Steam
The Swiss Steam Centre invites you to the steam event 2019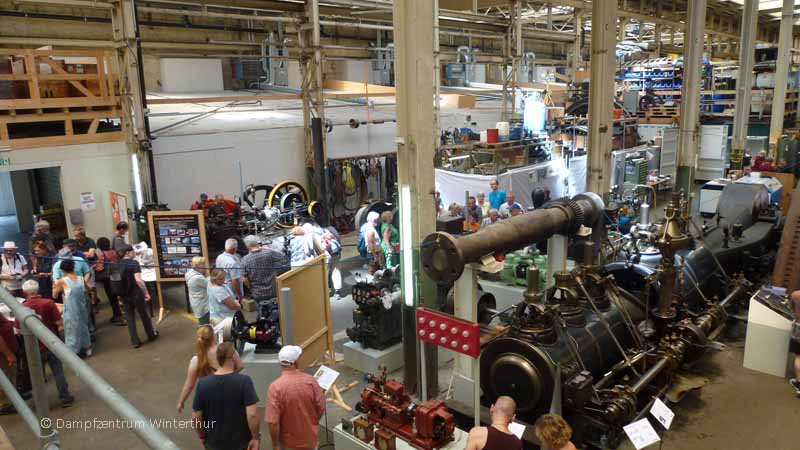 In addition to the impressive machines from our own collection you will find these additional attractions such as a steam motorcycle, a Lutz Lokomobil, the history of the pressure cooker Kuhn Rikon, a 5 "steam model train and a model tractor to ride along and a seaworthy steamboat.
The half-hour guided tours show you a lot of interesting information about our collection.
The steam festival also offers culinary delights from the Dampfchuchi.
Book the weekend 25th and 26th of May 2019
Once again we would like to show that these witnesses of industrial history represent an important part of culture in Winterthur and the whole Switzerland and that they receive a lot of attention from a broad audience.
Swiss Steam Centre
Event-Sponsors
impressions from last year