Are you planning an event with friends, co-workers or family and do you want to experience exciting industrial culture from the 19th and 20th century?
With us you are exactly right!
We organize a tour through the Swiss Steam Centre specially arranged for you with or without aperitif. For additional information please do not hesitate to contact our Event Manager
To extend the lead in the steam center you can book the following additions:
We pick you up at a train station or at the Neuwiesen center and lead you through the former Sulzer area to the steam center. In the steam center we show you a historical film about the Sulzen company and serve you a drink of your choice. This addition extends the tour by 45 minutes.
Prices for a private tour

Participant

Price category

CHF

Duration h

1 - 12

basic fee 150.-

1.5

each additional person

Adults
youth 7 - 16
Children below 7 Years

12.-

6.-

free

1.5

more than 50

on demand

individually
extension
Sulzerareal
Historical Sulzer film
incl. 1 drink
Adults
youth 7 - 16
Children below 7 Years

15.-

7.-

free

0.75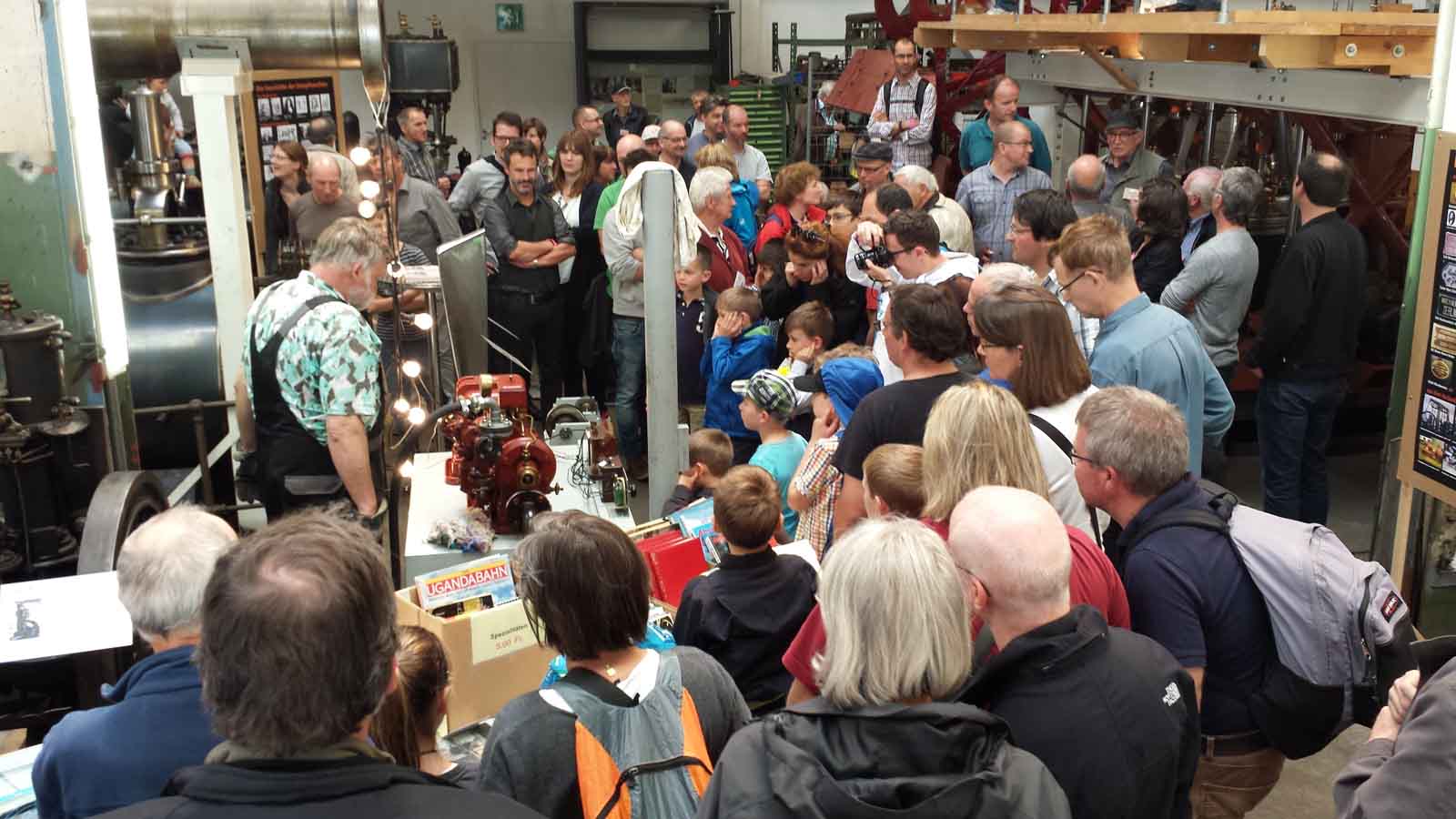 ---
After a guided tour, enjoy a small aperitif or something else from our wide range.
Aperitif prices
Kind of aperitif
number of Attendees
Price in CHF
Welcome coffee and croissants
1 +
per attendee 5.-
Welcoming sparcling wine and aperitif
1 +
per attendee 10.-

Small aperitif
(Aperitifs, nuts, drinks)

1 +

per attendee 15.-

Big aperitif
(Cold meat, cheese, vegetable dip, drinks)
(On request e.g. Cheesecake etc.)

1 - 12

basic fee 600.-

each additional Attendee

20.-